Forum Yöneticisi
Forum Yöneticisi
Katılım

16 Eyl 2023
Mesajlar

14
Tepkime puanı

0
Ödüller

2
Changelog
Added
GrantDelaySeconds option for NPC rewards.

PlayerKnowsNameFlagID option to replace NPC name with ??? until introduced.
Changed
Load asset bundles with same name and redirect if loading fails.

Removed bone influences setting, default is now four.
Fixed
Shoulder and elbow bone blend weights. [Thanks many animators in the community!]

Typo in Feather Hoodie description. [Thanks Bautobrodo!]

Grenade assuming box collider is present. [Thanks Spebby!]

Airplane propeller partial transparency while not driven. [Thanks Toothy Deerryte!]

Shirt/pants metallic texture Smoothness missing from combined clothing shader. [Thanks Renaxon!]

Several item rarity colors in crafting list. [Thanks MoltonMontro!]

Different behavior of GC cleanup and unloading unused assets after loading rewrite. [Thanks Wyvernaed and CyberAndrii!]

Potentially fixed using numpad enter in text fields. [Thanks Strilyx and MoltonMontro!]

Picking up items from ground into storage bypassing max item count. [Thanks Lyhme!]

Zombie special attacks damaging barricades, structures, and vehicles when targeting is disabled. [Thanks P9nda!]

Loading error if a script on an effect threw an exception while pre-populating effect pool.
Firefighter Zombie Plush
We have collaborated with Makeship to bring the Firefighter Zombie to life in the form of a limited-edition collectible plush toy!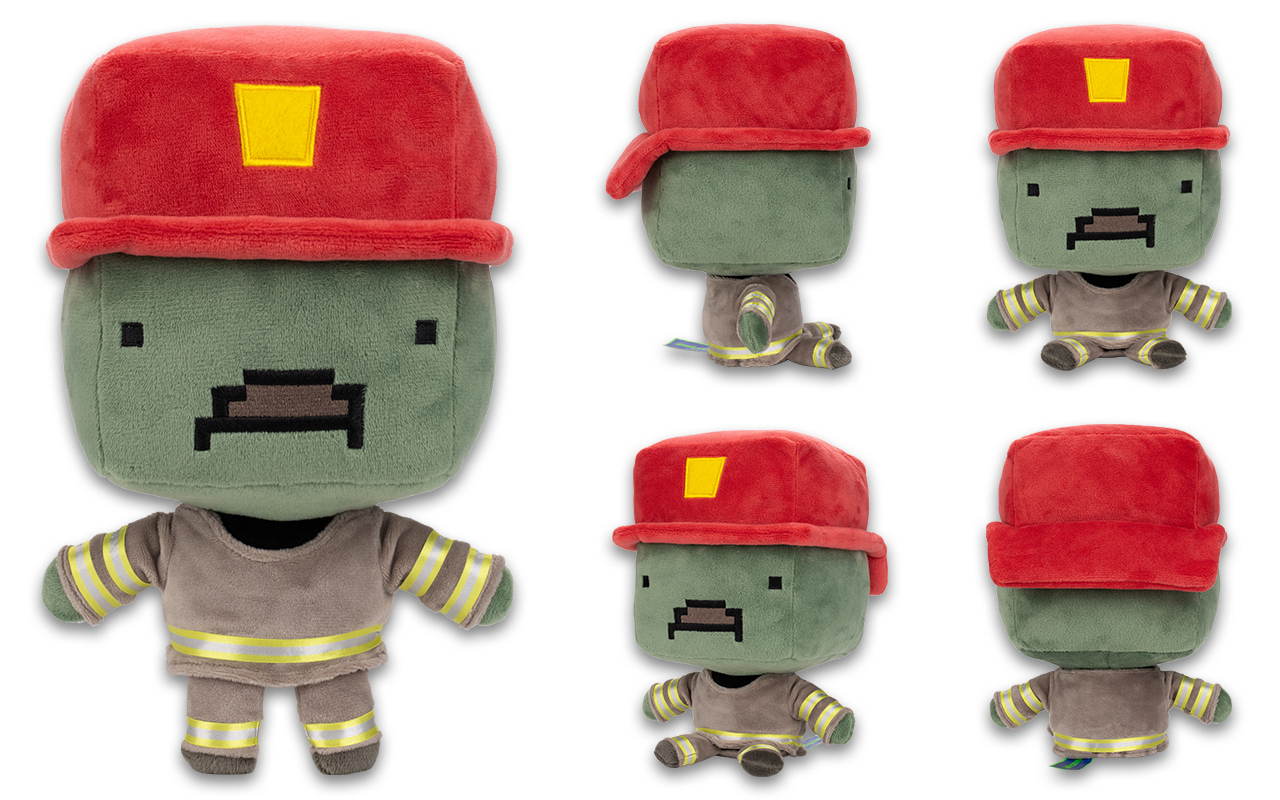 You can order this lovable monster from the Makeship campaign here:
View Unturned Firefighter Zombie Plush on Makeship
Edit: the funding goal of 200 orders required for production was met! Thank you to all the early customers for your interest and support. For anyone still interested, the campaign will remain open to orders until the 8th of July. More details here:
View Makeship FAQ
Okumaya devam et...